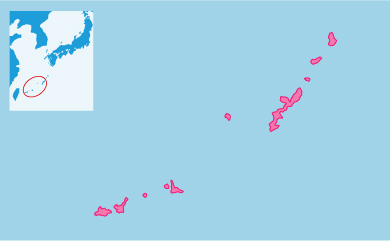 Okinawa is Japan's tropical haven. Also known as the Ryukyu Islands, it consists of a chain of about 70 islands and islets strung out over 1,000km that reaches almost to Taiwan. Emerald blue seas, coral reefs, mangrove swamps, sugar cane fields and shimmering white beaches are not the only things that distinguish these islands from the rest of Japan. Although gradually subsumed into the Japanese nation in a process beginning in 1609 and finalised in 1872, the original culture of the Ryukyu Kingdom still resonates robustly throughout its archipelago.
The Okinawans, Japan's largest ethnic minority, have managed to maintain their identity, which is a little slower, a bit warmer, more eclectic, less punctual and, perhaps, less perfectionist than the that of the Japanese at large. Shuri-jo castle, the seat of the Ryukyu rulers found on the main island of Honto, is symbolic of the Okinawan's different roots. However, the culture here is perhaps best epitomised by the seemingly ever-present, energetic and lilting rhythms of the sanshin three-stringed, snake-skinned banjo. The oft accompanying up-tempo, higher-pitched vocals add a further energy that is occasionally tinged with a melancholic refrain.
Honto is where most of the population congregate and also where the American military has a significant presence. Elsewhere, on many of the smaller islands, where the population is sparser, pristine beaches are empty for most of, if not all, the year. Beyond are expansive deep-blue skies and seas, the latter teeming with vibrantly-coloured fish finding home amongst extensive coral reefs and mangroves.